Custom Mobile App Development
Phone & Tablets (iOS & Android)
Custom API Development
Ruby on Rails or Erlang & Phoenix
Custom CMS Development
Ruby on Rails
Custom Marketing Website
Ruby on Rails
Mobile App Development Dallas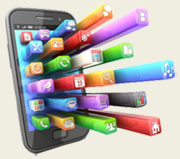 Semaphore Mobile, founded in 2002, with a focus on providing mobile application software solutions to enterprise customers using Blackberry and Nokia devices, has expanded to include the prototyping and development of industrial control systems that interconnect to mobile networks. Our products allow users to transmit and receive data in remote environments. We continue to provide these services today.
With the 2008 announcement that Apple would be hosting software applications used on iPhone and iTouch devices, it was a natural transition for Semaphore Mobile to enter this arena, and we have since enjoyed success in the subsequent 8 years.
All software development and project management work of Semaphore Mobile, based in Dallas, Texas is performed locally. Our team's diverse expertise ranges from mobile strategy and brand management to enterprise solutions for Fortune 100 companies. Our strength is in upholding the integrity of the clients' brand and executing end-to-end mobile solutions.
Handheld Development Capabilities:
iPhone / iPad Development – Webkit and iPhone SDK (Objective C)
Android Development – Handheld and Tablet devices
General Mobile Application Development – J2ME platform and mobile content optimization
Server–component Development Capabilities:
Ruby on Rails deployed on Passenger Phusion (mod_rails)
PHP and LAMP Stack including all common variations (PostGreSQL / Oracle)
Javascript and AJAX including common frameworks such as JQuery, Prototype and Moo Tools
Project Experience:
Entertainment Applications
Health Care
Browser Applications
E‒Commerce
Mobile Network Monitoring Tools
Points of Interest GPS/Triangulation Location
GSM Remote Command and Control of Industrial Equipment
Security Software Message Encryption
Our Work
iPhone & iPad Application Development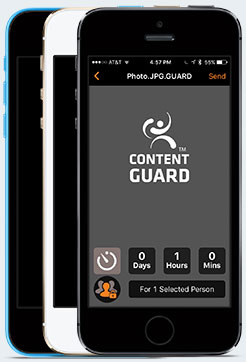 Semaphore Mobile began building iPhone applications before the opening of the App Store! Our first iPhone software projects included apps for Craigslist and a teaching hospital. Since 2008 we have completed over 300 iPhone projects. Twenty applications built by Semaphore Mobile have either been featured by Apple or have been in the top 50 sellers on the Appstore.
Semaphore Mobile has developed over 100 iPad applications for both entertainment and enterprise use.
We work with both large and small companies, as well as individuals with app ideas.
Some of Our iPhone Apps:
Zagat To Go

Award–winning travel app. Featured in Apple commercials, iTunes and Zagat to Go is one of the top 100 revenue earners of all time.

Dealnews Black Friday App

Best Black Friday app available. Was the #1 news app for the months leading up to Black Friday.

Lady Gaga – Soundcheck

Amazing Free app for the Pop Diva, providing songs, video and more.

All City Street Art

Turn the world into your own personal gallery.  Your personal tour guide to amazing street art, around the corner, and around the world.
Android Application Development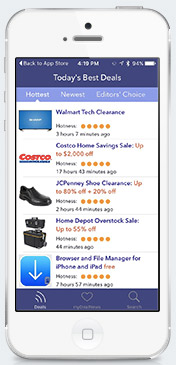 Semaphore Mobile has delivered more than 150 Android applications to our clients.
Semaphore Mobile project management and programming teams work closely with our clients to guarantee that products delivered meet the customers' specifications and that they are delivered on time and on budget.
Semaphore Mobile provides turnkey solutions including mobile software, graphic and server software design, server hosting and monitoring services as required by our customers.
Some of Our Android Apps:
HysterSisters

Zagat To Go 2009

Dealnews Black Friday App

Best Black Friday app available. Was the #1 news app for the months leading up to Black Friday.

Blutox

Collects pulse oximeter data when connected via Bluetooth to a Nonin pulse-ox device.
Additional applications have been built for the following industries:
Healthcare
Entertainment
Geo-location
Energy
Automotive
App Development Dallas
Semaphore Mobile, located in Dallas, Texas specializes in developing custom application software for the iPhone, iPad, Android and Blackberry mobile devices. We have completed over 300 iPhone / iPad and Android applications including ZAGAT TO GO, Content Guard, Standard Supply, Deal News, My Grocery Master, All City, and Craigslist. Twenty of the applications developed by Semaphore Mobile have been featured by Apple or have been listed in the top 50 downloads.
Semaphore Mobile also provides server back-end development services as required.
Our creative and development process is straightforward:
Discovery / Estimate / Approval
Kickoff
Build Review
Coding / Iterative Changes & Testing
Final Approval
Delivery to App Store